Armenia, Iran working to do trade by barter - Commercial Attaché on economic relations between two countries
09:17, 21 November 2022
YEREVAN, NOVEMBER 21, ARMENPRESS. Armenia and Iran are deepening economic relations in all directions. The two countries consider establishing joint productions and also doing trade by barter, Commercial Attaché of Armenia to Iran Vardan Kostanyan said in an interview to ARMENPRESS, speaking about the Armenian-Iranian commercial ties.
-Mr. Kostanyan, according to official statistics, the trade turnover between Armenia and Iran has increased by more than 45% in the first 9 months of this year. Moreover, the export from Armenia to Iran has grown by 83.2%, comprising 84 million 648.0 thousand dollars, and the import from Iran - by 39.2%. In your opinion, what has contributed to this growth rate?
-We condition it by several factors. There was a clear statement by the two governments to further deepen the economic relations and create favorable conditions for the businessmen of both countries. The growth is also connected with the latest international developments, the change in the geography of international trade of other member states of the Eurasian Economic Union (EAEU), the change in trade map, as well as with the increase in interest towards the economies of the two countries. For example, many exhibitions are being held in Iran, which we inform our businessmen. Some companies, by using this chance, have found Iranian partners. And it's very gratifying that these companies have imported from Iran not only ready-made products, but also raw material with which a final product has been produced in Armenia. Thus, the growth in trade turnover is connected with the economic policies run by the two governments and the exchange of information. We are also trying to serve as a bridge to the EAEU countries. Armenia is the only member state of the EAEU that has a land border with Iran. And we constantly raise this issue during all our meetings so that it will be clear to the Iranian partners what opportunities Armenia can provide. They not only consider separately the market of Armenia, but also Armenia as a bridge to enter the market of the EAEU. There is a free trade agreement between Iran and the EAEU, there are some goods which are imported at a significantly lower, even at zero customs rate. The negotiations will continue next year in order to further increase the list of goods. And all these factors have had their effect.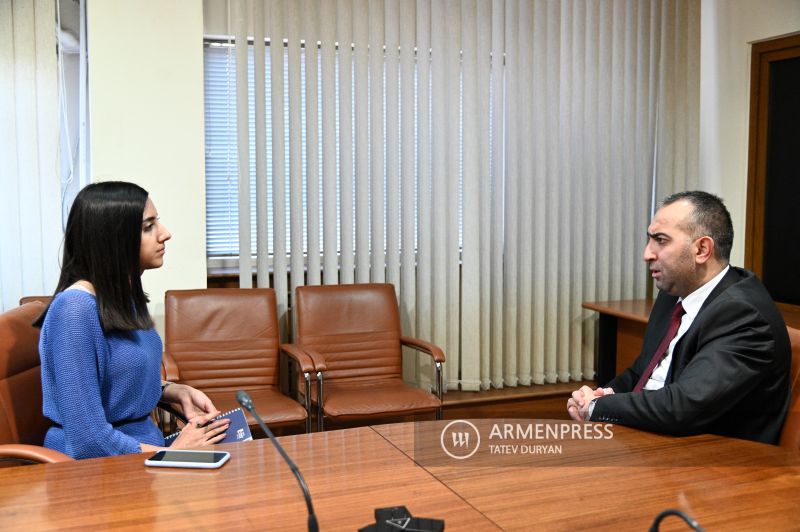 -What goods are mainly exported from Armenia to Iran and vice versa?
-In the first half of 2022 the main goods exported from Armenia to Iran were electricity, cigars, cigarillos, cigarettes, iron and unrolled steel, chocolate and other food containing cocoa, bottles, cans, ampoules and other glass containers. In the same period the goods imported from Iran to Armenia were natural and liquefied gas, oil and oil products - not raw, bars of iron or hot rolled steel without further processing, vegetables - fresh or frozen, sulfides and polysulfides. For export, it's very important to take into account the economic composition of Iran and the economic policy run by the country. The Iranian government is not allowing to import the goods which Iran is producing. It's almost impossible to import a good to Iran which the country is producing.
-You have been appointed Armenia's Commercial Attaché to Iran in 2021. During your tenure what obstacles have you noticed in the Armenian-Iranian commercial relations and what steps have you taken to solve them? What actions are being taken to further deepen the commercial ties between the two countries?
-At first, when I was meeting with Iranian businessmen and presenting Armenia, I had an impression that in fact the main obstacle was the lack of information, for example what Armenia's economy looks like. For instance, when the Iranian side says that the economy of Armenia is small, we say that maybe it's small, but we are offering an entry to the EAEU market via Armenia. There is a lack of mutual information which we are trying to fill. Today we have many information materials, translated in Persian, and we give them to Iranian companies during business forums and our meetings so that they will more closely know the country. We are also organizing visits of Iranian businessmen to Armenia. All these give their result. This work is bilateral, in other words, there is a commitment by both the government of Armenia and the government of Iran to further deepen, intensify the economic relations. Another obstacle is that Iran is under sanctions. And while forming the economic relations we are taking into account this very well. We are also trying to present the international infrastructure tenders to Iranian companies. There are many capable companies in Iran in the field of road construction which could participate.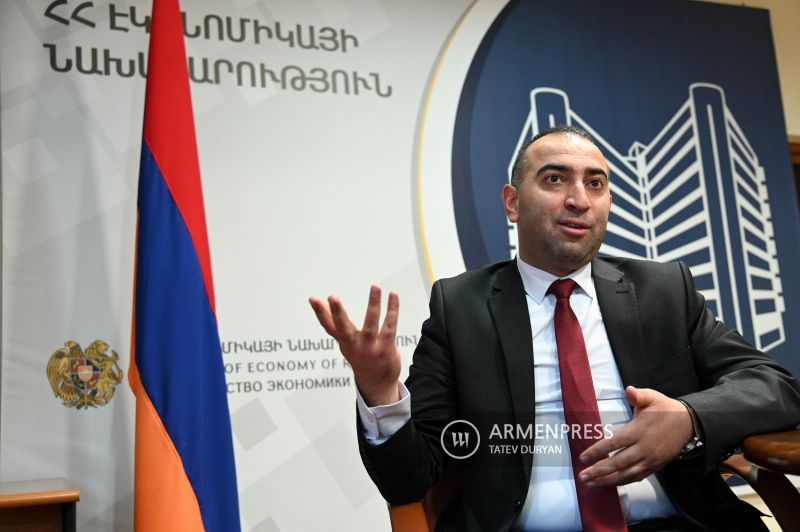 -The decision to create a position of Armenia's Commercial Attaché to Iran also said that one of his duties was to provide Iranian entrepreneurs and companies interested in investing in Armenia with respective information. During this period what Iranian companies have been interested in the investment opportunities of Armenia, how many of them have invested in Armenia or are going to invest? Does Armenia's investment climate attract the Iranian business?
-Presenting Armenia's investment attractions and bringing investments to the country is one of my main functions. When we say that Armenia is a bridge to the EAEU market, we mean also a joint production. As the energy-bearing resources are more affordable in Iran than in Armenia, it would be very interesting to have joint projects and produce one part in Iran and the other in Armenia, and enter the EAEU market with that product. When we meet with businessmen, we mainly explain this. By saying a gate to the EAEU, we do not mean just delivering the ready-made goods to Russia, we propose to think of joint productions. And the government in this case is assisting the implementation of programs. During this one year I have met with more than 100 companies in Iran, the focus of these meetings was on making investments in Armenia, presenting Armenia's investment attractiveness and the government's economic policy which could be beneficial for Iranian businessmen for investing here. There are results, of course, for example, the Karakert rock smelting factory in the village of Lernagog. It is a fully Iranian investment, around 4 million dollars have already been invested, there are more than 80 workers. I think we will soon witness its opening ceremony in the coming 1-1.5 months. At the first stage, iron ingots will be produced, as for the second stage they are thinking of producing rebars. The investment has actually been made and is giving a product. The program receives assistance by the Ministry of Economy. There are many other programs as well which have not entered the practical stage yet.
-It was recently announced that Tehran is going to open a trade center of Iranian goods in Armenia soon. Can you please present some details about the program? When will the center open? Can it be considered as an Iranian investment in Armenia? And is there a plan to open a similar center of Armenian goods in Iran?
-While talking about investments we can also bring this as an example. The talk is about more than 5 million dollars. This project is implemented by the support of the Armenian side. More than 100 Iranian companies will be presented in that center. Armenian and Iranian businessmen can directly meet in that center, there will be a conference hall, and they can discuss issues of not only purchasing goods, but also establishing a joint production. In other words, it will be a very good platform for the joint meeting of the businessmen, for reaching an agreement around business deals and for producing that product in Armenia in the future. The center will consist of two parts - in an area around 2000 square meters there will be products relating to petrochemicals, and in the next area 18,000 square meters there will be many other goods. Very serious Iranian companies will be presented at the center. The center will strengthen the business ties between Armenian and Iranian entrepreneurs. The opening of the center will most probably take place within 2 months. It will be located near Arinj Mall.
As for the opening of a similar center in Iran, we announce our intention to do that during our meetings and official visits. There is a preliminary positive reaction by the Iranian side. The talks are now at an active stage. We need to definitely take into account the specificities of the country's economic policy. After that, when there is a final decision, it will be possible to talk about timeframes and other details. In this case the Armenian businessmen must be ready for making investments. Businessmen, who want to export their products to the Iranian market, can use this opportunity through that channel.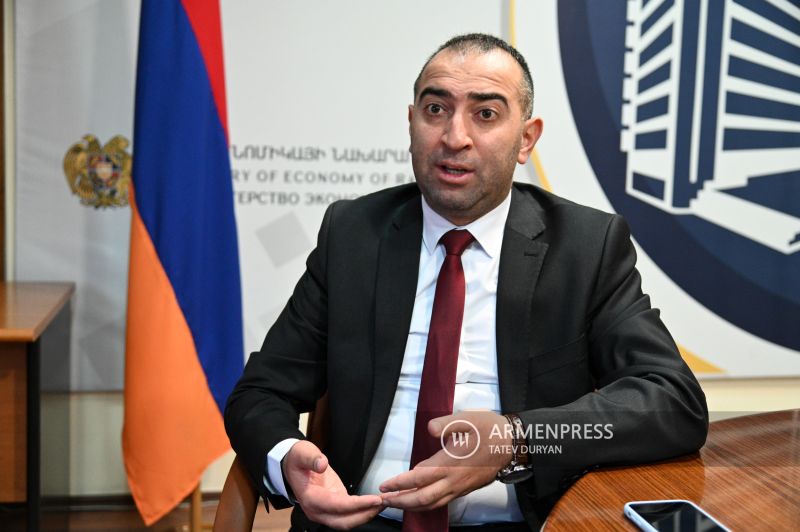 -And finally, what would you like to add regarding the Armenian-Iranian relations? What potential and prospects for the deepening of the bilateral commercial ties do you see?
-I want to point out several important factors. The first important factor was the extension of the agreement on gas for electricity which was signed during the Armenian Prime Minister's recent visit to Iran, which is really a very important achievement. I also attach importance to the completion of the construction of the third power transmission line, most of the works have already been completed. We hope the rest will be completed soon. It provides an opportunity to increase the export volumes.
In terms of boosting the economic relations, the creation of goods transportation mechanism, in other words, barter, between the two countries is an important factor. Active works are underway on this direction. A document will be signed soon, which will enable to boost the relations already with this mechanism.
The economic relations are developing and deepening in all directions. As for the existing problems, we are trying to find solutions by preserving the mutual interests.
Interview by Anna Grigoryan
Photos by Tatev Duryan
Print
|
Հայերեն
|
На русском
|
باللغة العربية
|
AMP Version