Deportation of two Armenian children is infringement of fundamental rights, says Dutch ombudsman
14:09, 7 September, 2018
YEREVAN, SEPTEMBER 7, ARMENPRESS. A day ahead of the highly publicized deportation of two Armenian children from the Netherlands, the country's children's ombudsman Margrite Klaverboer says the Dutch government will be infringing on fundamental children's' rights if Lili and Howick are deported back to Armenia.
Lili (12) and Howick (13), have been separated from their mother since she was sent back to Armenia in July 2017.
Earlier in the week Princess Laurentien of the Netherlands personally added her voice to calls for the two children to be allowed to stay. 'I can't and don't want to judge the situation, but I have a great deal of sympathy for what these children are going through,' she told NPO Radio 5, according to Dutch News.
The children, aged 12 and 13, will be taken to an orphanage on their return and their mother, who was deported a year ago, is unable to take care of them, Klaverboer told television program Pauw on Thursday evening. 'I have read the file thoroughly and I know their mother is not capable of looking after them at the moment,' she said. 'There is nowhere for them to live and they cannot go to school," the ombudsman said, referring to the fact that the children do not speak or write in Armenian.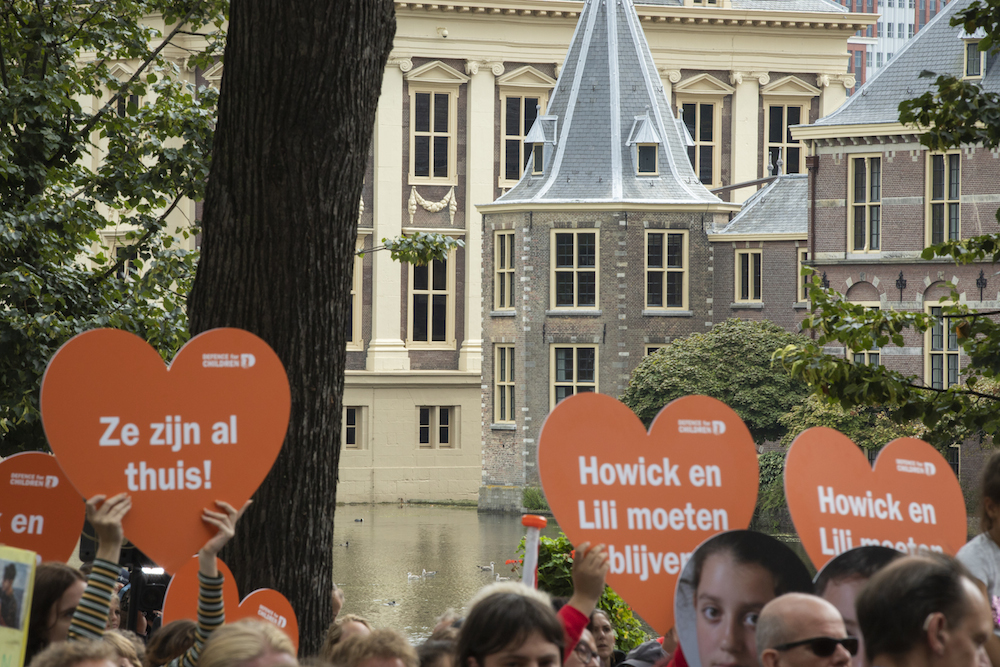 Defence for Children held a demonstration in support of the children outside parliament this week.

The children are set to be deported on Saturday. They were born in Russia and have lived in the Netherlands for over 10 years, during which their mother made repeated efforts to claim asylum. However, they have not qualified for the government's amnesty for child refugees.

Kalverboer said the children's future is clearly in the Netherlands and that she has discussed the problems with junior justice ministry Mark Harbers. He has the right of discretion to grant the children a residence permit. So far Harbers has refused to do so.

The State Migration Service of Armenia earlier told ARMENPRESS that it will provide all possible assistance of integration to the children if the mother is unable to care for them.
Edited and translated by Stepan Kocharyan
Print
|
Հայերեն
|
На русском
|
باللغة العربية
|
AMP Version