WATCH: Putin, FIFA boss play ball in Kremlin
15:22, 6 March, 2018
YEREVAN, MARCH 6, ARMENPRESS. Russian President Vladimir Putin and FIFA President Gianni Infantino displayed their football skills in the Kremlin, RIA Novosti reports.
Today marks 100 Days to Go until the start of the 2018 FIFA World Cup in Russia.
England's Wayne Rooney, Brazil's Ronaldo, Mexico's Jorge Campos, Nigeria's Jay-Jay Okocha, Australia's Harry Kewell, Japan's Hidetoshi Nakata and famous stars from the rest of the nations juggled the ball for an online video.
Russian President Vladimir Putin got in on the act and kicked a few passes back and forth with FIFA boss in the Kremlin.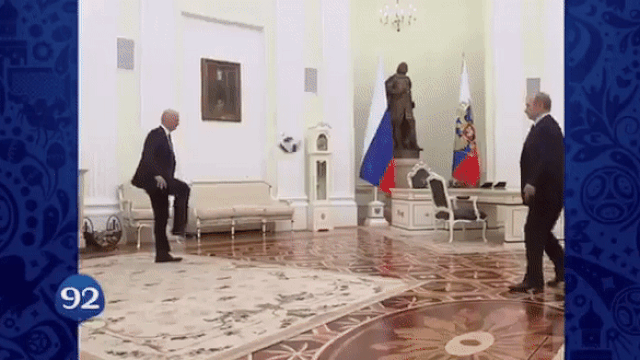 English –translator/editor: Stepan Kocharyan
Print
|
Հայերեն
|
На русском
|
AMP Version