MEP François-Xavier Bellamy hopes France will introduce UNSC resolution on Nagorno- Karabakh
15:26, 11 September 2023
BRUSSELS, SEPTEMBER 11, ARMENPRESS. Member of the European Parliament François-Xavier Bellamy is convinced that a strong package of sanctions against Azerbaijan will make its President Aliyev understand that he must stop the aggression against Armenians.
In an interview with ARMENPRESS Brussels correspondent Lilit Gasparyan, François-Xavier Bellamy, the member of the EP-Armenia Friendship Group, said that Europe must not remain silent and contradict its own principles when human lives are in danger.
He said that Aliyev needs a reality check to understand that Azerbaijan is the one who needs Europe, and not vice versa.
The MEP said EU's policy of urging both Azerbaijan and Armenia to de-escalate instead of calling out Azerbaijan is unacceptable.
François-Xavier Bellamy , who personally visited the entrance to the blocked Lachin Corridor, blamed the impunity of the Aliyev regime on the "lack of political will."
"It's because of the lack of political will. Unfortunately, European countries view the situation in a very simple manner. They focus on the Ukraine war, which is certainly the main topic, they forget if we want to be consistent then we can't not impose sanctions against the Aliyev regime, which is guilty of very serious violations of international law. In this case the humanitarian law is violated. Few months ago, I presented amendments to the European Parliament to demand sanctions against Mr. Aliyev, and it was adopted, and now we are waiting for the Commission to finally act, in order for us to be able to take measures. Human lives are in danger today. In the last few days, Armenian soldiers were killed or wounded as a result of an absolutely unprovoked aggression. I repeat, human lives are in danger, and we don't have the right to remain silent," the MEP said when asked why the Aliyev regime isn't being held to account.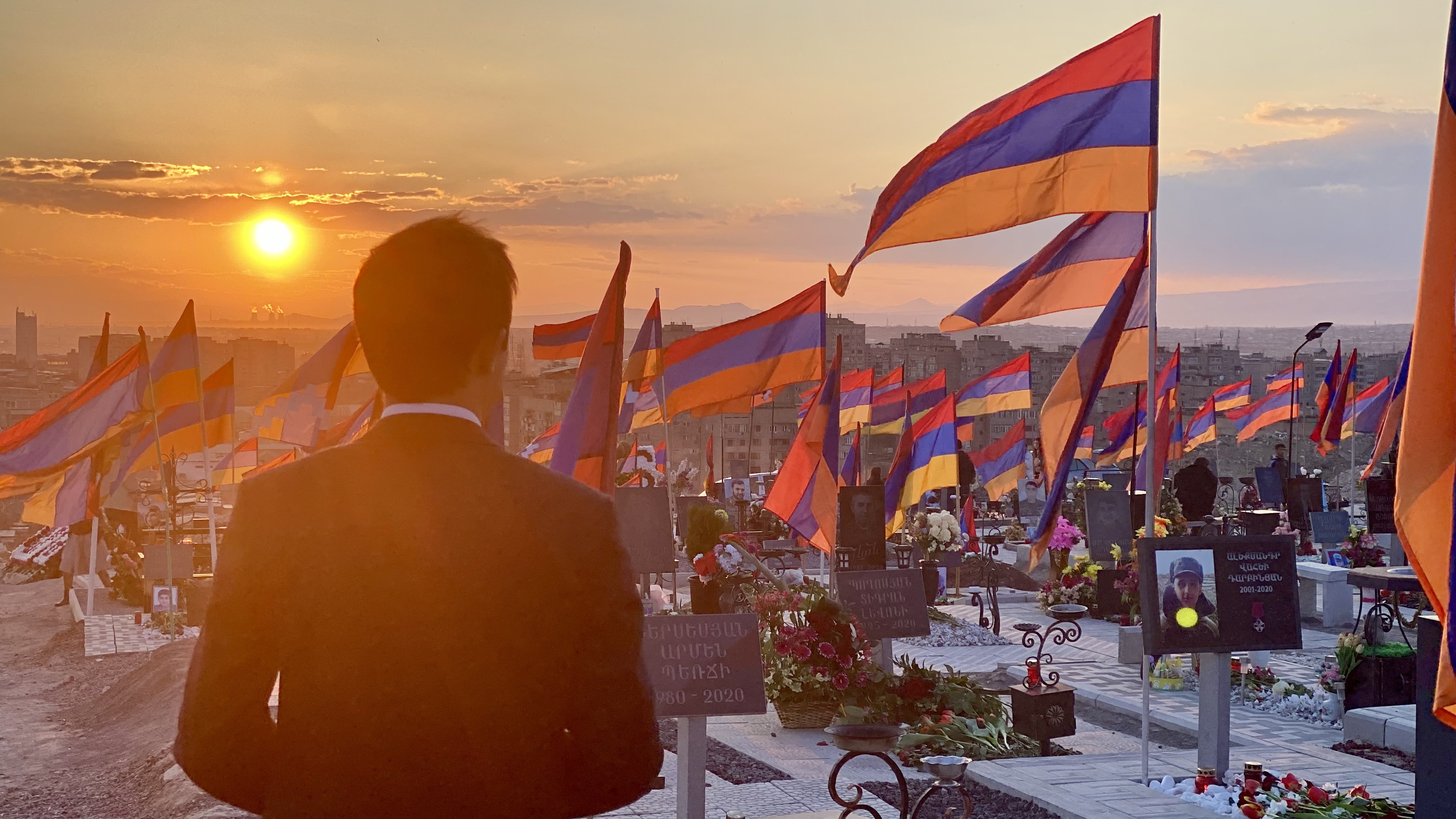 "Calling upon the both sides is unacceptable," he said on the latest EU statement. Viewing both sides on the same level is the same as equating the aggressor, the attackers, the criminal with the victim. Just like we are able to condemn the aggression when Russia is attacking Ukraine, and we are not asking for the two sides to agree, that's how we must clarify that there is only one perpetrator here, who is plotting and bearing the responsibility for the aggression. While on the other side there is a country and innocent people, who wants to live peacefully in its homeland," the MEP said, adding that the reason of the EU not calling out Azerbaijan could be because some European leaders want to avoid disrupting dialogue with one of the parties while mediating.
Asked to comment on Azerbaijan snubbing any French mediation involvement because of what Baku describes is the pro-Armenian stance of Paris, the MEP said that Azerbaijan needs a reality check.
"First of all, Azerbaijan needs a reality check. Today Azerbaijan is speaking about European leaders in a way as if it's the one controlling them. But despite what many MEPs believed, Europe doesn't need Azerbaijan, it is Azerbaijan that needs Europe," François-Xavier Bellamy said. He added that in case of Europe "decisively implementing the first strong package of sanctions, Mr. Aliyev will immediately understand that he must end this all."
Asked whether or not the EU labelling Azerbaijan as a "reliable" energy partner is what was viewed in Baku as a greenlight to do whatever it wants, the MEP said. "Certainly. But first of all, this is a lie. What we are buying from Azerbaijan are mostly Russian hydrocarbons, and therefore we are bypassing our own sanctions against Russia, with very concerning double standards. But first of all, the volumes supplied by Azerbaijan are very low, and these volumes will be absolutely unnecessary in the context of the upcoming growth of imports. And it is Mr. Aliyev who must be worried, who must realize that he needs Europe. But the last thing I'd want to say is that we very well see dictators like Aliyev are never satisfied with the compromises we are trying to do with them."
"If tomorrow Azerbaijan takes Karabakh, the next step would be an attack on the territory of the Republic of Armenia, like it did several months earlier. Everyone must understand that by turning a blind eye on Azerbaijan's action, they are giving a license and permission to advance, to kill, to violate international law."
He added that he hopes that France will introduce a resolution in the UN Security Council.
"Yes, I hope that these initiatives will be implemented in the UNSC," he said when asked to comment on media reports that France plans to introduce a UNSC resolution. "That's definitely an important lever to act and also to push our American friends to make a decision on a simple and decisive common stance. I believe that important milestones are ahead. But it is horrible that this didn't take place earlier…."
"A UNSC resolution will be needed despite the difficulties with Russia. In any case, nothing stands in Europe's way to act now, to impose sanctions. The parliament has a clear position, now the council must be proactive, and France is asking the council for these sanctions to be imposed against the Aliyev regime," the MEP said.
Print
|
Հայերեն
|
На русском
|
En Français
|
Español
|
AMP Version